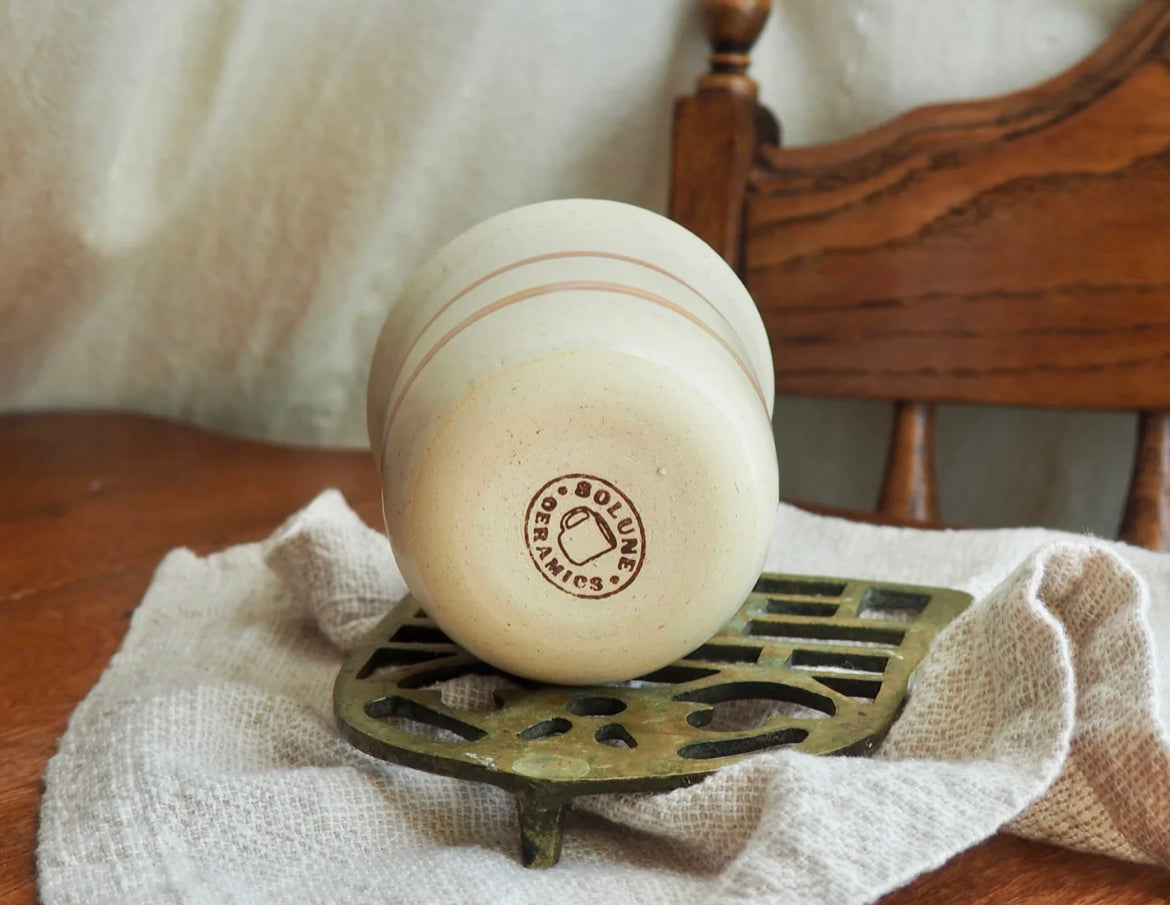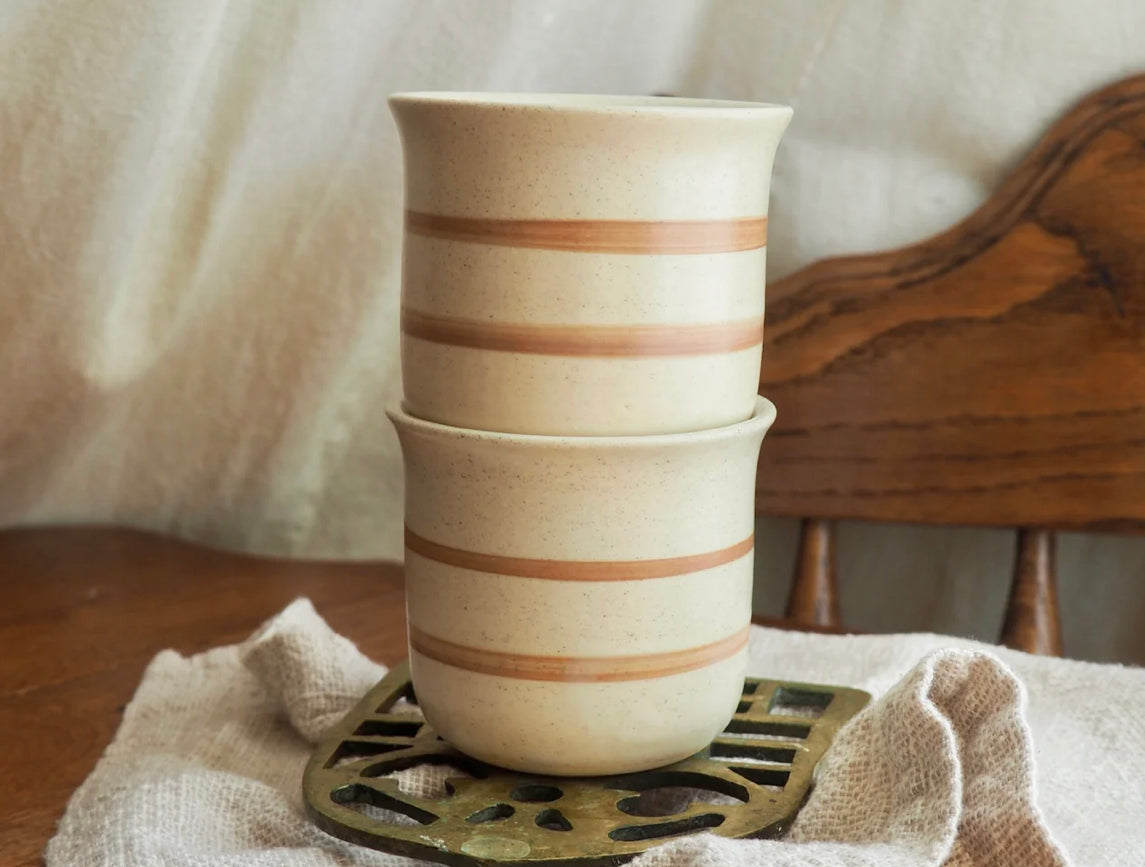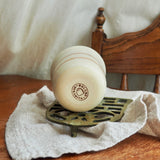 SMALL DRINKING CUP W/ BROWN STRIPES| SOLUNE CERAMICS
A handmade wheel-thrown ceramic cup ♡ The perfect size for kids to hold or for adults to use as a rock glass.

Approximate size:
→ opening: 3.75"
→ height: 3"
→ holds about 8oz.
This piece is made of durable stoneware clay and sealed with a lead-free food safe glaze. It has a flat bottom with a rounded foot along with my maker's mark.
Dishwasher and microwave safe. Although, I recommend lovingly hand-washing. It will ultimately be fine in a dishwasher.

Like life, there are imperfections that make it unique.
---
Free shipping on orders over $150
SMALL DRINKING CUP W/ BROWN STRIPES| SOLUNE CERAMICS