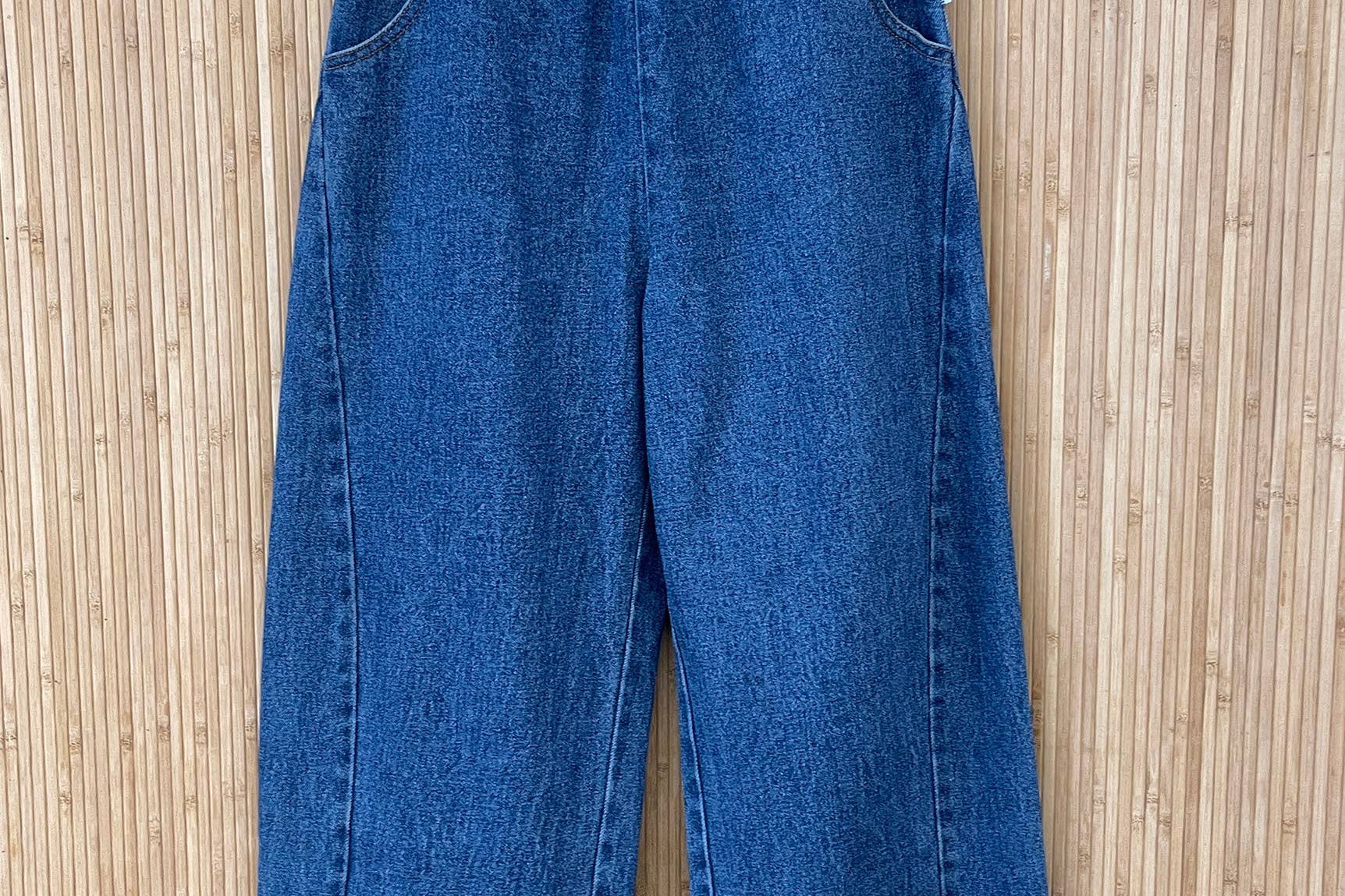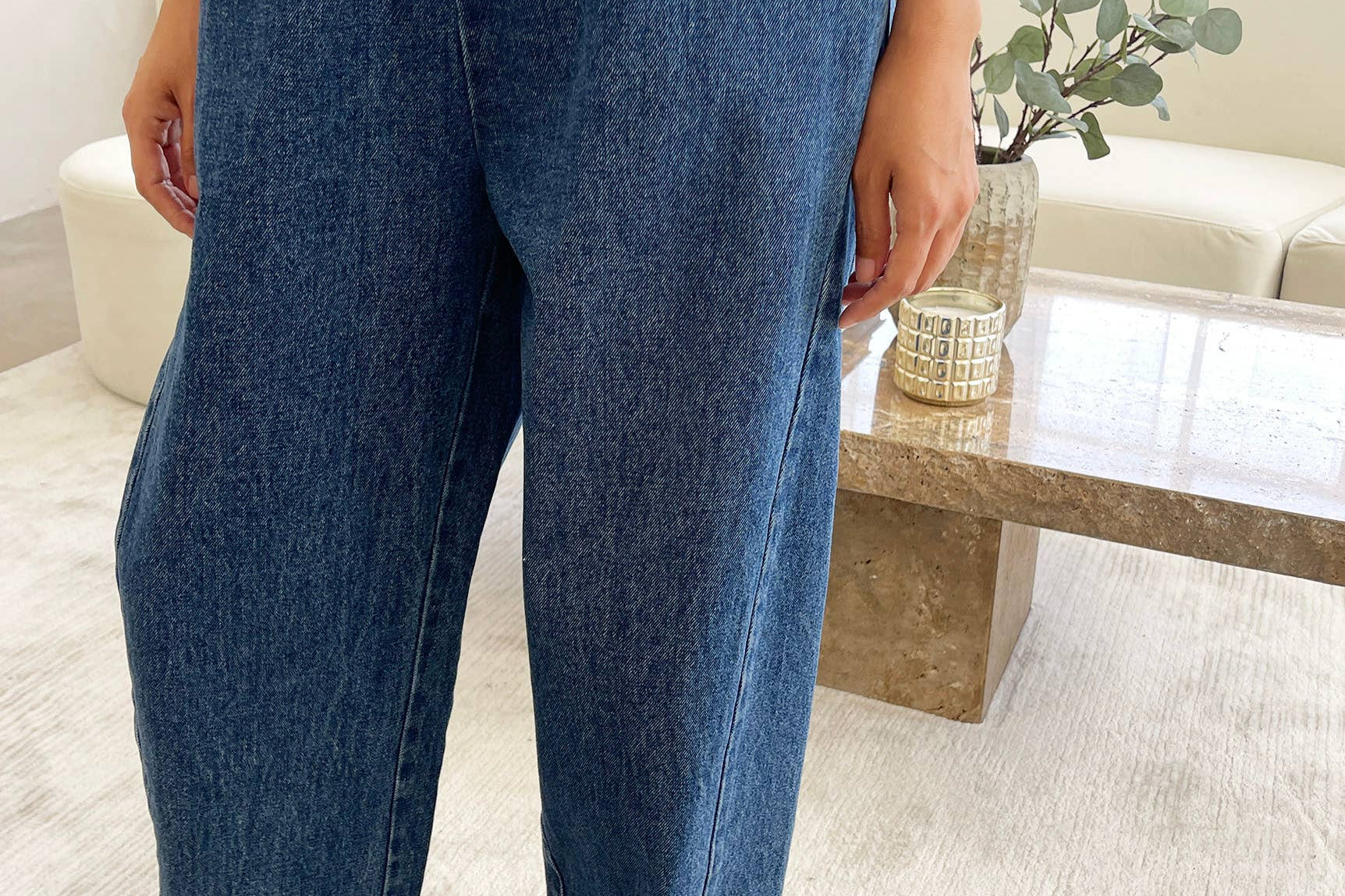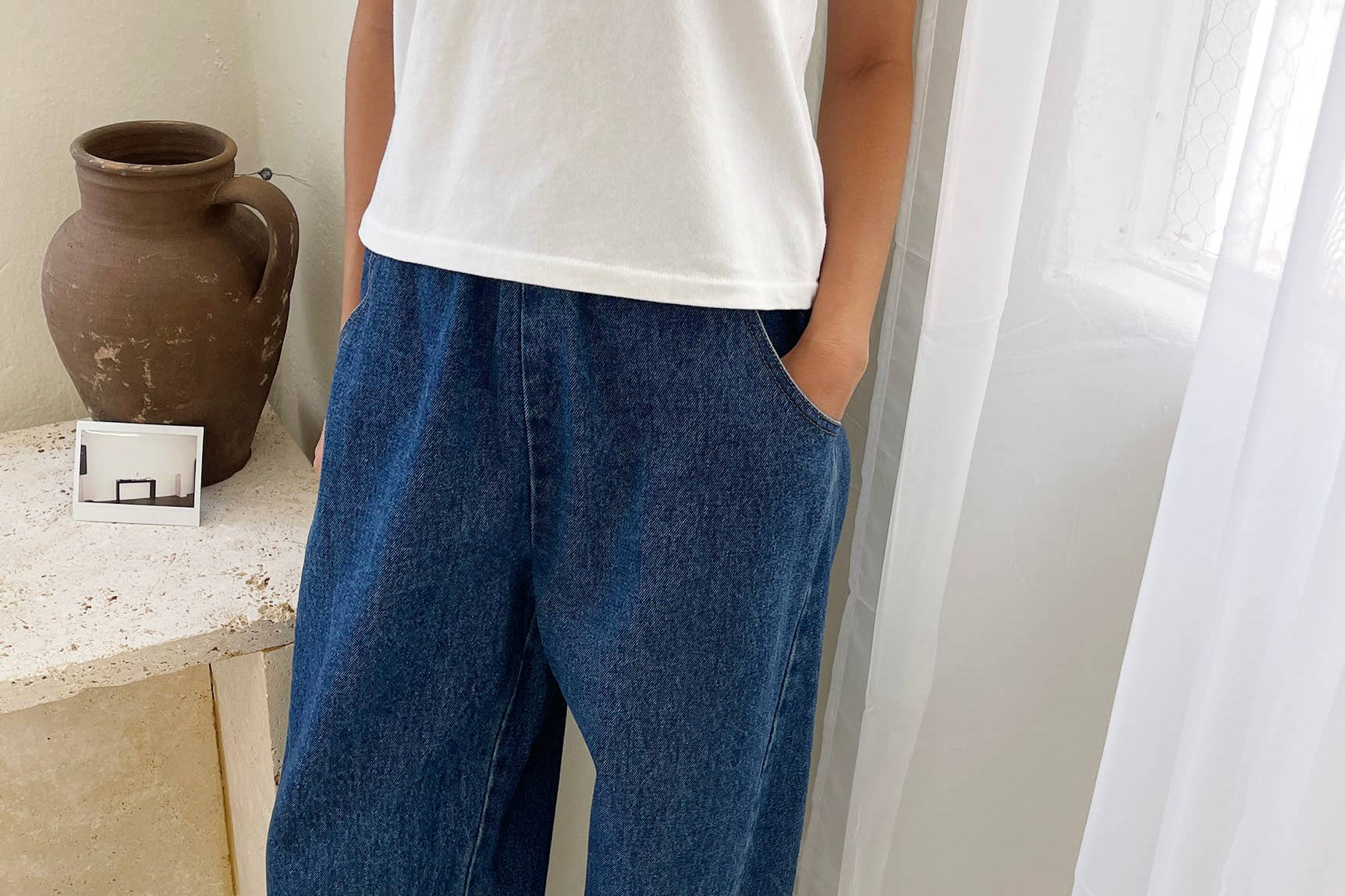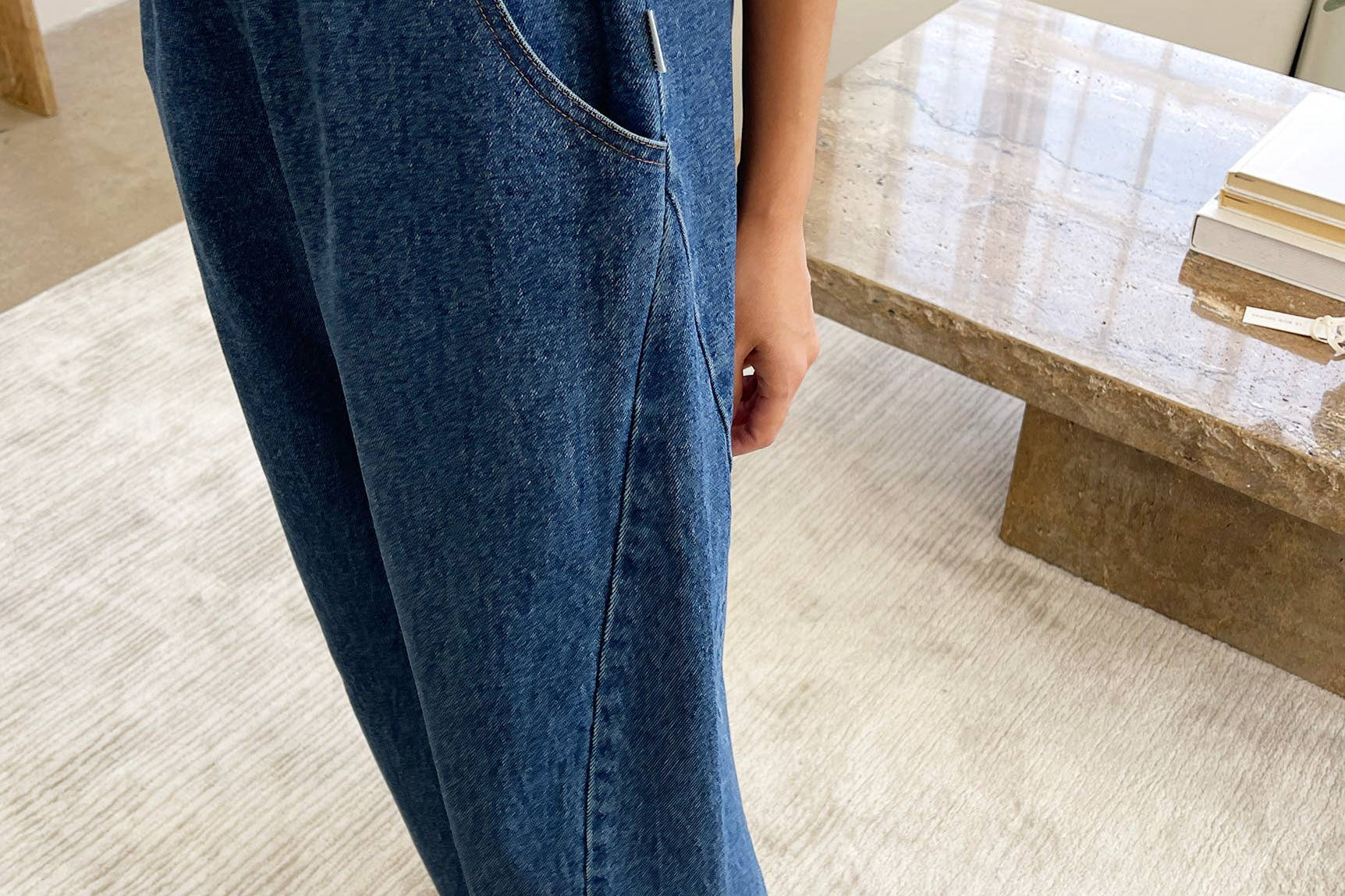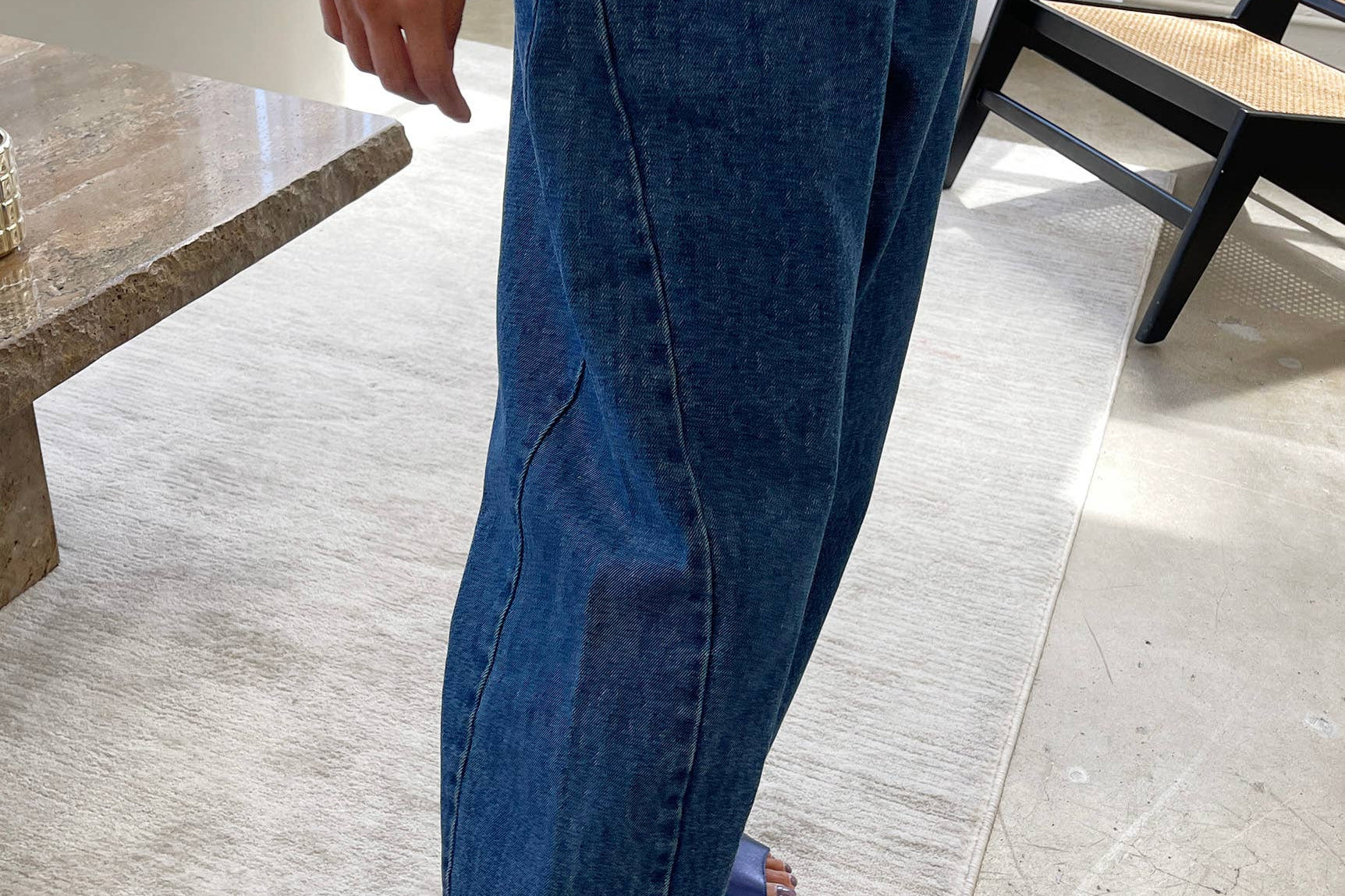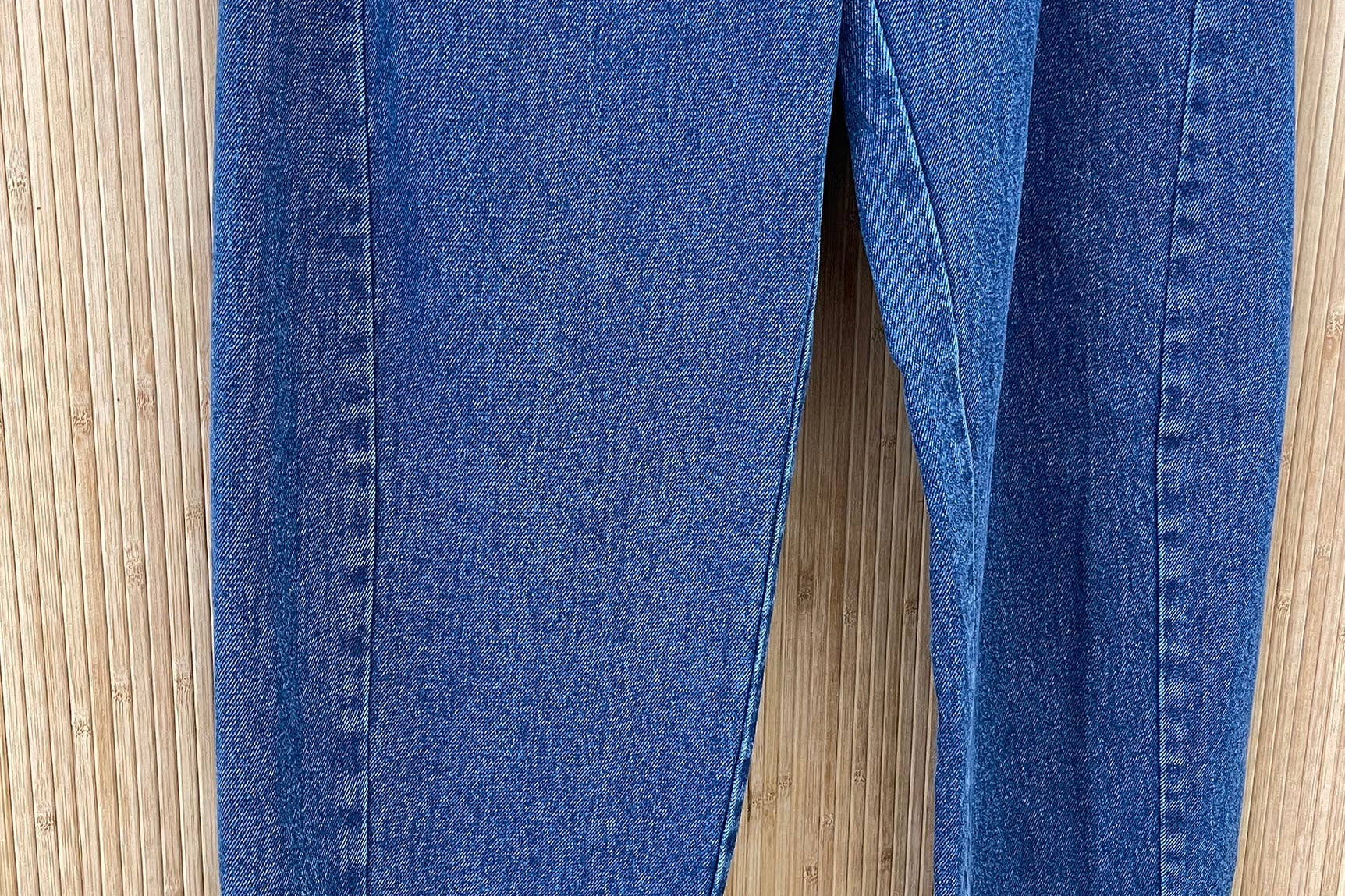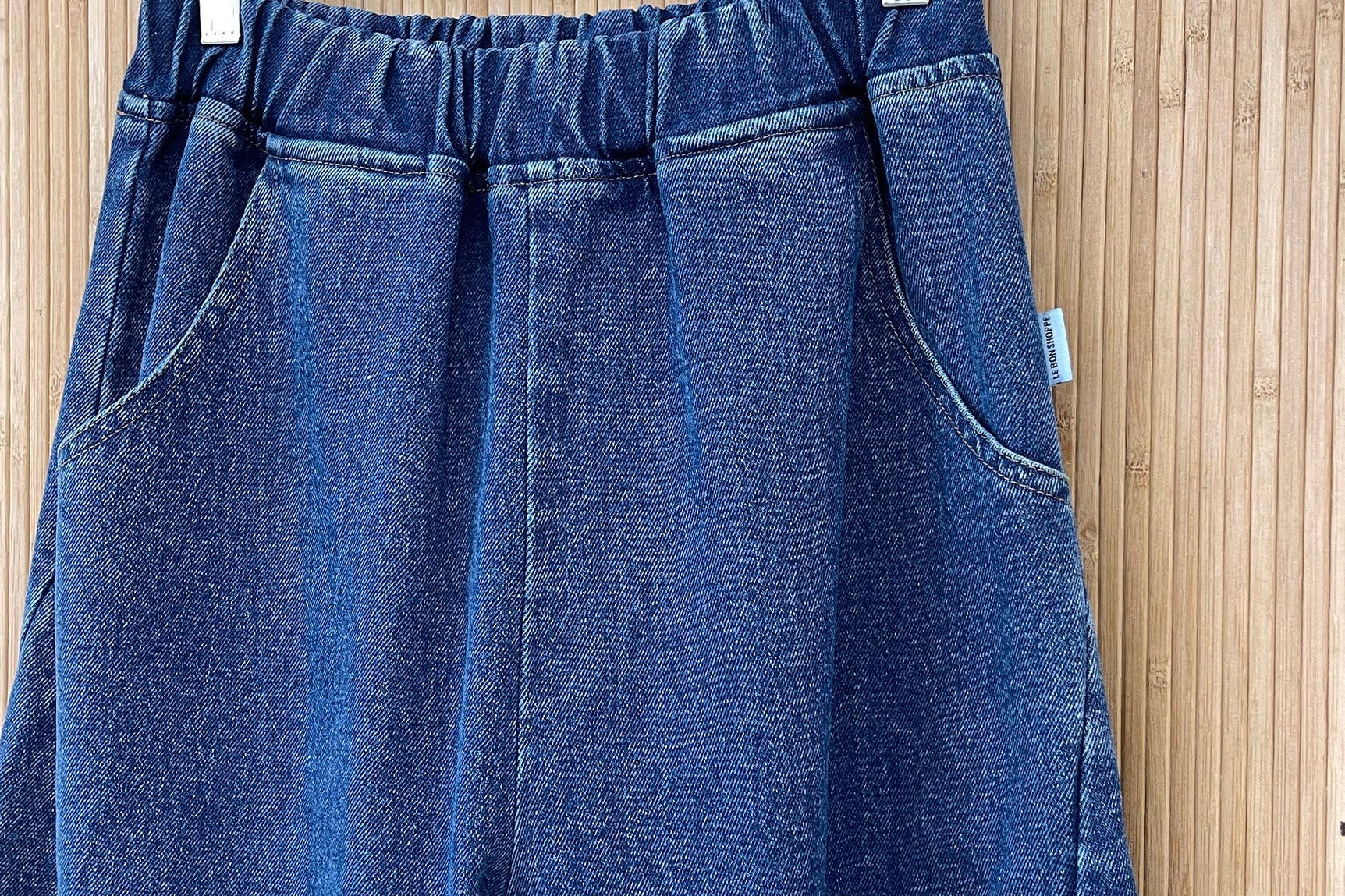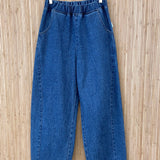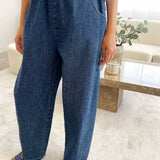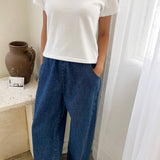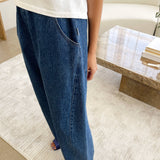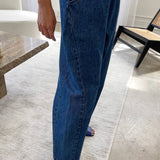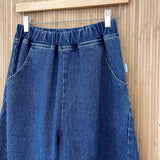 Arc Pants | Blue Denim - LE BON SHOPPE
These are the pants we love to live in! She has thoughtful design details like an elastic high waist that gives you a room to breath, slightly curved leg shape, cropped length to show off your favorite socks and shoes, unique side panels and deep pockets. The heavy-weight canvas material likely adds durability and gives them a structured look.
The Arc pants would make a great addition to everyone's wardrobe and complement to all the Le Bon Shoppe pieces you own!
Approximate Measurements: Small: Waist 12"(relaxed/flat), Hip 22 1/2", Inseam 24 1/2", Leg opening 8 1/2" Medium: Waist 13"(relaxed/flat), Hip 23 1/2", Inseam 24 3/4", Leg opening 8 3/4" Large: Waist 14"(relaxed/flat), Hip 24 1/2', Inseam 25", Leg Opening 9" Model is 5' 6", 110 lbs and wearing a size small
Made in South Korea 
---
Free shipping on orders over $150
Arc Pants | Blue Denim - LE BON SHOPPE